Awesome Autonomous is a curated list of awesome learning resources for Autonomous Vehicles, including autonomous robots and self-driving cars. It's an attempt to gather useful material in one place for everybody who wants to learn more about the field.
Give me a star at vietanhdev/awesome-autonomous if you find this site helpful. All contributions are welcome.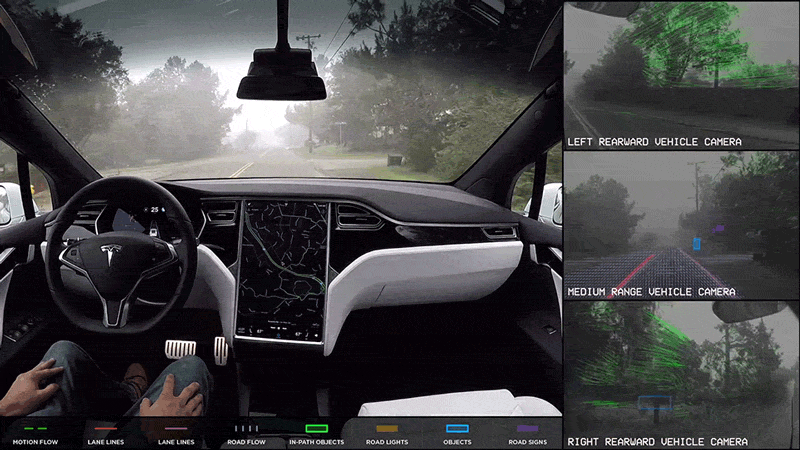 Autonomous Tesla - Gif: Steph Davidson; Source: Tesla (4)
This repository uses Hugo as a website generator to publish the content to its website. Steps to contribute:
Fork this repository and bring it to your own computer.

Install Hugo.

Run the local server: cd awesome-autonomous && hugo serve. After this step, you can access the webpage on your local computer at https://localhost:1313.

Edit the content in content folder and see the changes directly on your local machine.

Commit and create a pull request.
Note:
With small modifications, you may not have to use Hugo. Just fork the repository and edit content folder.
All modifications will be published on our website automatically after we merged them into master branch.
If you don't know how to create a pull request to this repository, but still want to contribute, send me a message using my contact page.